i had the pleasure of watching a henry yan demo on friday eve at lavender hill studios. Henry's charcoal work has had huge influence on me. And it was amazing to see his procedure in action. He is a fantastic teacher and his book is one of the best you can buy on figure drawing.
link to book
I especially like his shorter pose work. as the gesture really shows through.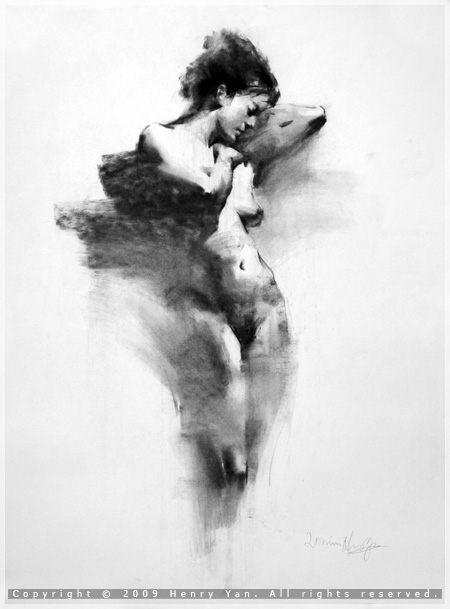 the above work is a 20minute drawing with vine charcoal. As all masters he is able to capture everything you need to know with little amount of detail.